At Page Financial Group LLC our mission is to help ensure that your retirement assets are protected, offer options to generate a reasonable rate of return, and help make your finances simpler so you can feel good about your retirement strategies. We provide information, fixed financial products, and services for our clients that fit their individual retirement needs.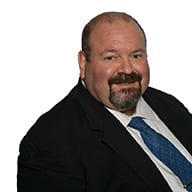 Donald Page, President/ Insurance-Licensed Professional
Donald is an Insurance Licensed Professional. Based on the primary principle of protecting his clients' hard earned retirement assets from market decline, he has been able to provide retirement income strategies in challenging times. Donald believes that honesty, integrity and the truth are more important than anything and helping retirees and pre-retirees by providing options to help them achieving their financial goals. He reinforces his commitment to education in finding competitive solutions, safe money options, preservation and growth, as well as safe choices with simple, honest information allowing clients to have peace of mind in their future.
Donald Page, raised near Chicago, Illinois, is the proud father of two children, Stephanie and Dominic. Donald has been married to his Wife Sharon for 22 years and has two Grandchildren, Kaylee and Finn. They reside in Goodyear, Arizona.
With over 14 years of experience in the Insurance and Financial Services industry, Donald believes honesty, integrity and excellent customer service are most important in business relationships. Page Financial Group LLC and Donald Page are very passionate about helping their client achieve their long term financial objectives by utilizing insurance products. We at Page Financial Group believe everyone should have an advisor with honesty, integrity and a commitment to make things simpler and less complicated.